Communitech Hub
12:00

pm

 – 1:00

pm
Monday
17 Sep
2018
Fluxible Meetup
Brown Bag Lunch: Optimizing design with behavourial economics
Danny Ho
Designing digital experiences for the rapidly-evolving retail sector can be daunting. Customers and the staff that serve them have complex cognitive and psychological requirements. Behavioural economics provides a lens to consider these factors.
In this talk, Danny will explain how the innovation lab at LCBO applied behavioural economics principles to optimize the design of a drink mixology application. He will share the project development process from initial stakeholder needs assessment, user discovery, behavioural economics application, initial interaction design, to plans for validating design outcomes.
About Danny Ho
Lead at LCBO innovation Lab at Communitech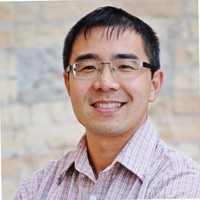 Danny obtained graduate degrees in Systems Engineering at Waterloo and Information Systems in Baltimore, Maryland, with focus on human factors and technology adoption. He was a member of the Canadian Tire innovation lab (Communitech's first enterprise lab) and currently leads the LCBO innovation lab at Communitech.