Communitech Hub
12:00

pm

 – 1:00

pm
Wednesday
19 Sep
2018
Fluxible Meetup
Brown Bag Lunch: Intro to game thinking with Lennart Nacke
Lennart Nacke
Game thinking is a problem-solving process that uses strategies from game design and gamification to help drive the design of user experiences in digital or non-digital applications. Incorporating game thinking into the UX process can 1) foster users' intrinsic and extrinsic motivations to engage with the application, and 2) engage users in a learning and mastery process, in which they develop the abilities needed to accomplish their goals throughout their user journey
In this talk, Lennart will explain how game thinking works as a problem-solving strategy and provide practical takeaways for designers who are interested in using game thinking in their UX process.
About Lennart Nacke
Associate Professor, the Associate Director Graduate Studies for Stratford campus, and the Director of the HCI Games Group at the University of Waterloo's Games Institute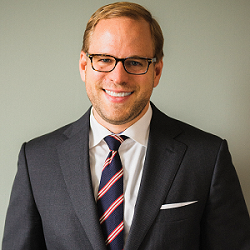 Dr. Lennart Nacke is an author, gamification strategist, UX entrepreneur, and associate professor. He co-founded MotiviUX, Inc., a company that uses gamification to create enjoyable personalized user experiences that lead to positive behavioral changes and self-improvement, engaging customer and employee relationships, or meaningful learning. As an Associate Professor for Human-Computer Interaction and Game Design, he directs the HCI Games Group at the Games Institute of the University of Waterloo.